Vakiometalli
Vakiometalli is one of Finland's leading manufacturers of bathroom storage and first-aid cabinets, among other things.
The company is located in the municipality of Mäntyharju, in southern Finland, producing fittings for public facilities and residential properties.
The product range includes cupboards, washing cabinets and cleaning cupboards, all of which are made from thin steel plate.
Greiff has previously supplied equipment to the Finnish market and is known there, which of course is an advantage. Accordingly, the company will supply a complete powder painting system to Vakiometalli. This system will comprise a
pre-treater, drying oven, spray booth, conveyor system and heat-treatment furnace.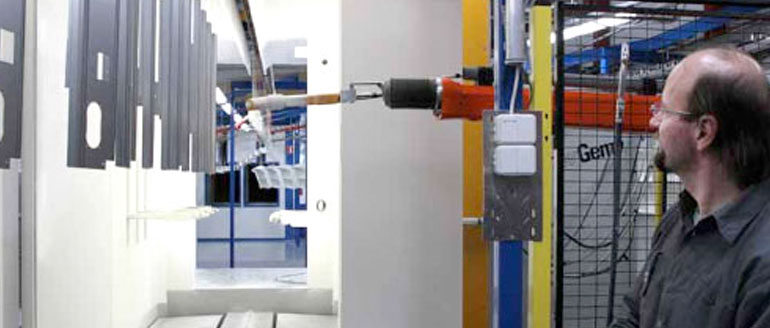 Fakta
Typ av anläggning Pulverlackering
Användingsområde Aluminiumprofiler
Ingående komponenter Sprutboxar, härdugnar
Projektstart 20 april, 2019
I drift 15 november 2019
Projektgrupp - Greiff Projektägare/ledare, montörer
Projektledare - kund Namn namnsson
Kapacitet Text text text