Daloc
"We had great faith in Greiff, who are recognised for excellence in pre-treatment systems and thus have a strong reputation", says Erik Henningsson of Daloc AB, one of the Nordic region's leading manufacturers of security-rated doors. The company, located in Töreboda, Västergötland, is known for its fire doors, sound-insulating doors and security doors, which can be found in thousands of properties throughout Sweden.
"We're very satisfied with the system. Installation and commissioning went very smoothly without any disruptions.
Greiff was exemplary in its management, as well. A particularly brilliant aspect of Greiff's pre-treatment systems is their simplicity
of design", states Erik Henningsson.
"Simple things are often ingenious. In this case, simplicity is evident throughout the wash, but at the same time it's well-placed for the pre-treatment technology of the future".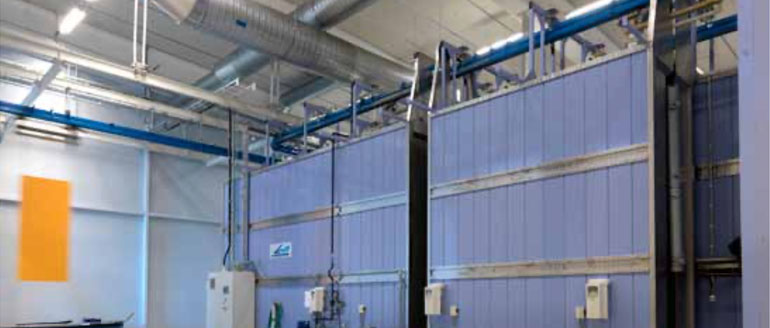 Fakta
Typ av anläggning Pulverlackering
Användingsområde Aluminiumprofiler
Ingående komponenter Sprutboxar, härdugnar
Projektstart 20 april, 2019
I drift 15 november 2019
Projektgrupp - Greiff Projektägare/ledare, montörer
Projektledare - kund Namn namnsson
Kapacitet Text text text